---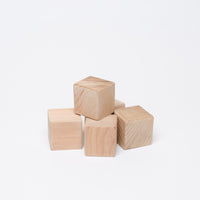 Moth repellent cedar blocks made in Christchurch, New Zealand
Regular price $4.50
Atlantic cedar blocks. Place among your woolens to repel moths. You can sand lightly once a year to release aromatic oils and refresh. We suggest 1-3 blocks per drawer, depending on size. Price is for one block.

3cm cube
This product is available exclusively at Frances Nation.

Shipping

We offer expedited shipping all over New Zealand. You can expect your purchase to arrive within 1-2 business days.
International shipping times are dependent on country.