---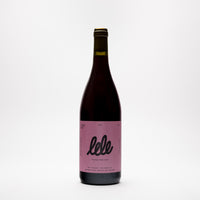 Lele Waipara pinot noir 2020, North Canterbury
Regular price $35.00
About Lele Wines
2019 saw the first release of wines by Liam Kelleher of Lele. Made from grapes harvested from a few different sites in Waipara, Liam hand harvests and uses a range of techniques including crushing the grapes by foot, skin maceration, carbonic maceration and extended lees contact. With minimal sulphites added at bottling the resulting wines are aromatic, fresh and unique in expression. 
Please note: You must be over 18 years of age to purchase alcohol.
Shipping

If adding wine to your order, shipping will be $18 throughout Aotearoa. We offer expedited shipping all over New Zealand. You can expect your purchase to arrive within 1-2 business days.